Events
You are here
Home
› Events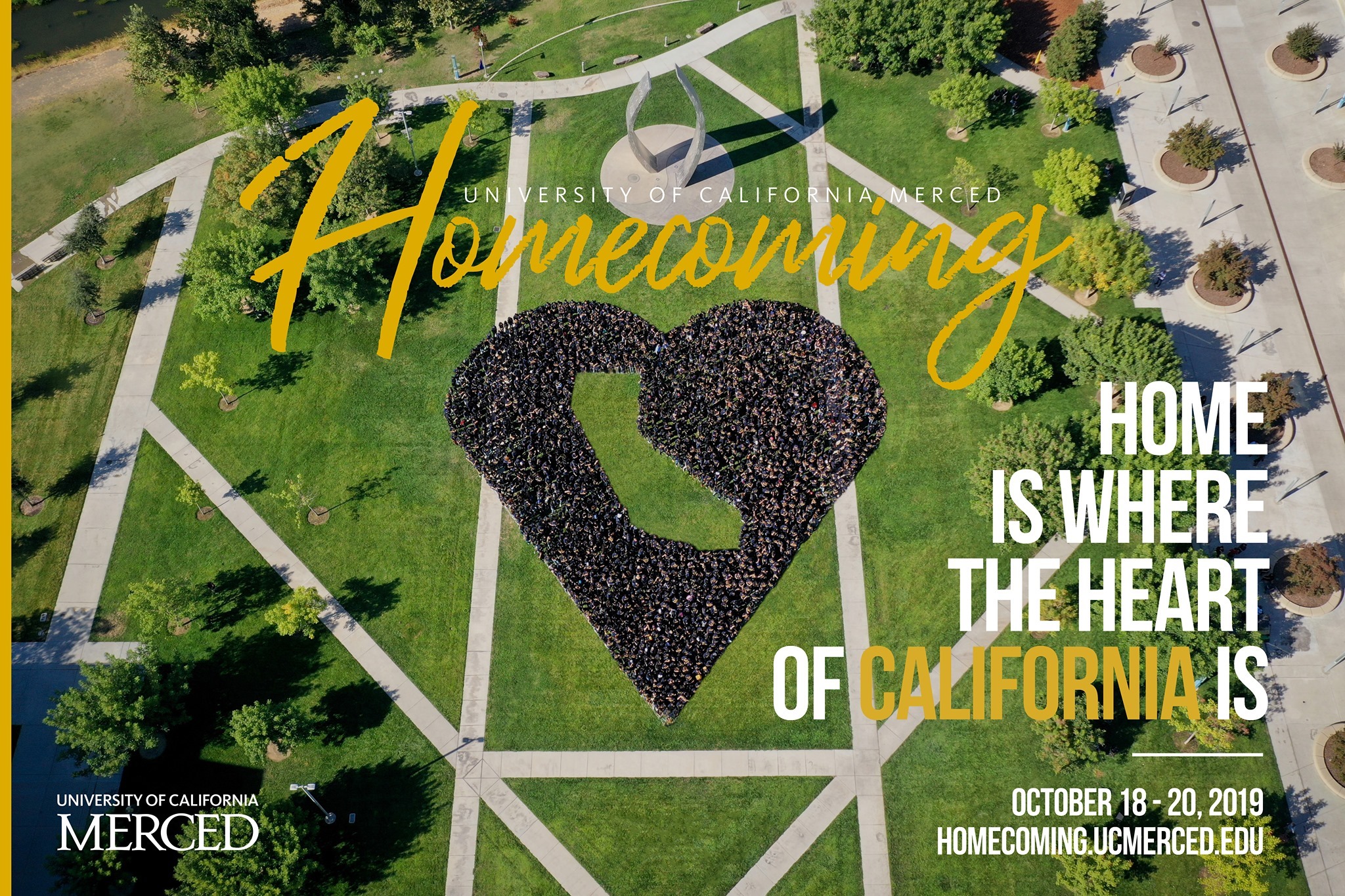 Friday, October 18 - Sunday, October 20
Join us for the UC Merced's Homecoming 2019: "Home is where the Heart of California is". Featuring a wide range of events and activities, bring your family, friends and fellow Bobcats back for an opportunity to reconnect with alumni, revisit the campus and return to the community.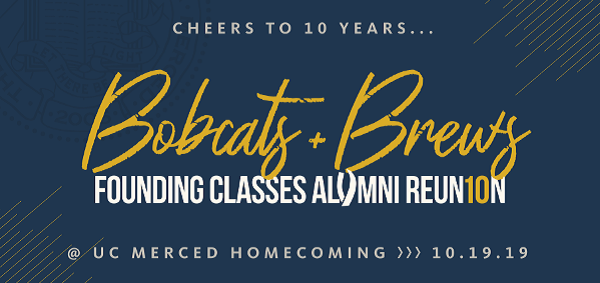 Saturday, October 19 | UC Merced Academic Walk Quad
Join us for our Homecoming highlight: Bobcats + Brews:Founding Classes Alumni REUN10N as we raise our glasses to the founding classes! It doesn't matter which class you're from - this reunion is for all alum! Whether you graduated in '09 or '19, or haven't been back in 6 years — we want you to join us as fellow P10NEERS!
---