Alumni Highlight: Juan Villegas '07
You are here
Home
› Alumni Highlight: Juan Villegas '07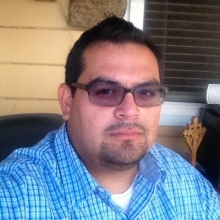 Degree: Psychology/BA/2007
Current residence: Admissions Advisor for UC Merced
Location: Los Angeles
The University of California education system is highly sought after, but is definitely not easy to afford. Juan Villegas (Psychology/BA/2007) was nearly faced with the disappointment of not reaching his goal of higher education at a UC.
Had it not been for financial aid, attending UC Merced and reaching the degree of success he has now might not have been possible. But once on campus Villegas never looked back and surely left a mark on our beloved school.
Throughout Villegas's years at UC Merced, he founded and co-founded a series of organizations on campus including the Amnesty International local chapter, the Student Transfer Outreach and Mentor Program (STOMP) and the Transfer Student Association.
Villegas's background as a transfer student made him aware of the struggles that come with enrolling in a school after freshman year, and he decided to help transfer students in any way possible. He was not only active in organizations but also in school events, such as the very first Leadership Conference held at UC Merced and the Graduate College Fair. Attending these events, Villegas learned the most valuable knowledge he wouldn't have received in the classroom.
"I learned that a bachelor's degree isn't good enough! In a classroom you only learn what others know, but in an internship, you get to learn on your own and practice what you've learned."
Villegas took this to heart because he not only made sure to get an internship under his belt, but took it a few steps further and got a few more degrees beyond his bachelor's. Villegas attended a school in Mexico and received what would be equivalent to a master's in philosophy here in the United States, and is also on the verge of finishing his master's in human behavior at National University.
His passion for education is matched by his passion of helping others around him. Villegas founded two nonprofit organizations, one helping the Southern California region and the other one is serving in the Mexican state of Zacatecas. Throughout his long journey, Villegas continued to give back to his school, UC Merced, and has been working as an admissions officer in the Southern California region since he graduated in 2007.