Alumni Highlight: Robin Roces '13
You are here
Home
› Alumni Highlight: Robin Roces '13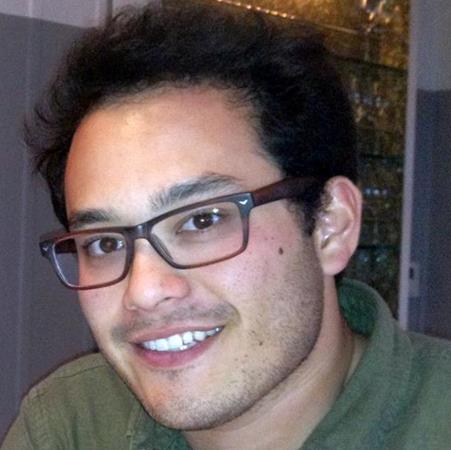 Major: Mechanical Engineering
Current residence: Los Angeles
Current occupation: Mechanical engineer
Coming from a small high school, Robin Roces decided to attend the youngest and smallest UC in the system so he could have advantage of knowing his professors within an intimate learning environment that would help him reach his goals. These advantages amongst other serendipitous events led to many amazing opportunities for Roces while attending UC Merced.
One of Roces's most memorable moments at UC Merced was during his work in a physics summer research program. The experience helped him meet and build relationships with fellow students, graduate students and professors.
As a student, Roces was also one of the founding members of the Formula SAE team at UC Merced.
As a student at UC Merced, Roces took a variety of classes throughout his mechanical engineering program -- dabbling in everything from art to upper-level engineering courses each semester. He feels as though he was able to experience everything UC Merced had to offer through his diversity of coursework.
Today, Roces works as a mechanical engineer in the aerospace and defense industry. He is fortunate enough to work with experienced designers and engineers from the automotive industry to help engineer and design solutions for a military vehicle.
With alumni pursuing and obtaining important and meaningful employment like Roces, UC Merced's reputation will only continue to grow and strengthen as our alumni network also continues to grow and strengthen.
Words of wisdom: Have fun while attending college; the transition from college life to a full-time job is drastic, but very rewarding. Take a variety of classes, enjoy your time and never stop learning.