UCMAA Board Member Maricela Rangel-Garcia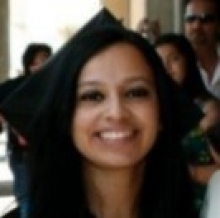 Degree: Biological Sciences/BS/2009
Graduate school program: UC Davis School of Medicine, San Joaquin Valley PRIME program (partnership among UC Merced, UCSF Fresno and UC Davis)
Current residence: Clovis
Board term: October 2012 to October 2016
What skills, experiences or abilities do you have that will have the greatest effect on your service to the UCMAA Board as it reaches out across the community and world to better engage UC Merced alumni?
UC Merced provided me with the education and leadership skills that have allowed me to be successful in my pursuit of a medical education as I founded, led and organized various clubs and activities on campus and out in the community, and graduated with honors.
My membership in the inaugural class at UC Merced allowed me to build my networking and organization skills. While at UC Merced, I was part of various organizations that participated in community outreach, including the In Touch Community Health Initiative that organized South Merced's first student-run health fair.
Born and raised in Fresno, I believe my past experiences at UC Merced and as a homegrown product of the Central Valley will help me in reaching out to other UC Merced alumni in the Central Valley. I owe so much to UC Merced and would not change my experience there for anything, as I believe it has helped me get to where I am today.
My passion for the university and its success will allow me to be a positive contributor to the UCMAA Board and help strengthen the UC Merced Alumni Association.
Student Aactivities: Latino Students de UC Merced (LAS), Ballet Folklorico de UC Merced, In Touch Community Health Initiative, I.T.C.H., Chican@/Latin@ Commencement Celebration and Class of 2009 Graduation Committee
Board committees: Student Alumni Relations