UCMAA Board Member Elizabeth Perkins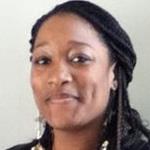 Degree: Sociology/BA/2011
Graduate school program: Criminology, Kingston Upon Thames, London
Current residence: Van Nuys
Board term: October 2011 to October 2013
Elizabeth Perkins (Sociology, B.A., 2011) said life as a student at UC Merced, with its pastures of wild grass and cows, has become a cherished memory compared to the hustled sophistication of London, where Perkins studies for her master's in criminology and law at Kingston University.
Her plan is to work close to Washington, D.C., as an analyst for crime prevention. 
"It is my passion to rid this country of crime, simply because most of it is easily avoidable," 
Perkins said.
While Perkins had always wanted to study abroad during her undergraduate education, her research showed her that it was more cost effective to do so during graduate school. Not to mention, she got to see the 2012 Summer Olympics!
However, getting into graduate school and studying for a master's is not easy. 
Perkins said
 several courses from UC Merced proved extremely helpful in this endeavor, including Sociology 1 with Professor Simon Weffer, Introduction to Criminology with Professor Alissa Ackerman, and Sociological Statistics with Professor Nella Van Dyke.
"These professors helped me tremendously in staying ahead of my graduate subject matter and ahead of my peers," Perkins said. Way to go team USA!
Perkins 
admits she never fully appreciated just how unique UC Merced is compared with other universities. 
"I never realized that UC Merced was not only unique in numbers, but also in terms of close interactions between professors and students. I got to discuss music and theater on top of my course subjects with professors. I also took courses from professors who not only were really knowledgeable in their fields, but also could actually teach it well," she said. "This is something that many universities miss when their main focus is on the research and not the students."
In her spare time, Perkins loves to dance, which would be no surprise to anyone who also attended UC Merced while she did. 
Perkins 
was highly involved with several clubs on campus and was president of the Hip Hop Movement, one of the UC Merced's largest dance clubs and is still growing. 
A legacy like that is definitely something to be proud of, and Perkins has not hesitated in taking her leadership skills to the next level as a member of UC Merced Alumni Association's Board of Directors.
"UC Merced inspired me to have no bounds or limits. I have traveled the world, met amazing people, tried new things, and have truly opened myself up to new experiences."
Perkins's 
advice to aspiring leaders is to put a lot of effort in everything they do.
"It is so easy to be lazy, to not try our best, and to barely get by, but it is not rewarding," she said. "While it's hard to step out of our comfort zones, it is necessary, especially where a new environment can actually be a great environment for success."
It definitely will not be a surprise to the UC Merced community when Perkins becomes a major diplomat coordinating crime prevention efforts between nations as well as local communities.
Student activities:  Hip hop Movement; Pilipino American Alliance; Merced Pre-Law Society; African American Student Association (which changed its name to BSU); and Korean American Club 
Board committees: N/A