Alumni Highlight: Rodney Kendall Nickens '09
You are here
Home
› Alumni Highlight: Rodney Kendall Nickens '09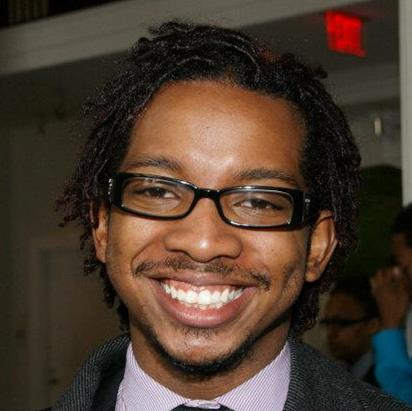 Major: History
Location: Capital Heights, MD
Occupation: Senior fellow of the National Black Justice Coalition
Rodney Nickens earned his bachelor's in history from UC Merced and a master's in African American studies from UCLA and uses both degrees in his work. As a senior fellow for America's leading national Black LGBT civil rights organization, he analyzes and advocates on behalf of federal policy in hopes of empowering his community.
He intends to become a civil rights attorney because he has "always admired the civil rights movement, and the lawyers who are a part of it." He wants to be a "part of the legal and political strategies that create a more just and equal society and affect and improve the lives of minority communities and people of color."
During his last semester at UC Merced, Nickens participated in the UCDC program, where his interest for the justice department grew. It was "a perfect transition in my life".
Describe your experience as a UC Merced pioneer.
Being a pioneer at UC Merced instigated my desire to work in the public sector. My mentors are the reasons why I want to give back. I have the responsibility to be a leader in my community.
Attending a new school means there are no activities or culture already set in place. As pioneers, we laid the foundation and created a platform for critical empowerment. I was one of the founders of the Black Student Union, which focuses on issues of African American communities. Volunteerism in the Merced community shaped my perspective and ideology.
What advice would you offer to current students?
Take advantage of your opportunities! UC Merced's faculty and staff members are resources. Study hard, seek help when you need it and don't wait until the last second. Grades are important because they shape the direction of your career.
What was the biggest difference between undergraduate and graduate school?
As an undergraduate, students receive more help and support than in graduate school. In graduate school, students are on their own and must apply what they have learned into their work and projects. It takes an entrepreneurial attitude and self-motivation to do well in graduate school.
What are some similarities and differences between UC Merced and UCLA?
UCLA is huge; you are one in a lot. It can be overwhelming at times. There isn't much time to get to know more than a handful of students during one's career at UCLA. While at UC Merced, students can more intimately know and learn about fellow students. And UC Merced students have more one-on-one with professors, period.
UC Merced's impact:
UC Merced helped me find my voice and learn how to be a true public servant. I am so honored to have been part of the pioneering class of 2009. I will never forget my days as a Golden Bobcat!