Alumni Highlight: Justin Hicks '12
You are here
Home
› Alumni Highlight: Justin Hicks '12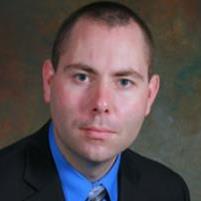 Ph.D. in Social and Cognitive Science
Current residence: Alexandria, VA
Occupation: Senior economic policy analyst at The Information Technology and Innovation Foundation (ITIF)
Justin Hicks was the first Ph.D. candidate in economics at UC Merced and is now working at the Information Technology and Innovation Foundation, a nonpartisan think tank designed to provide education to policy makers regarding the vital role of technology in ensuring prosperity in the U.S.
Within six months of graduation, Justin had his paper titled "Eroding Our Foundation: Sequestration, R&D, Innovation and U.S. Economic Growth" presented on Capitol Hill and cited by CNN, Forbes, The Chronicle of Higher Education, The Huffington Post and numerous other media outlets. He hopes the work he does in his position makes a difference and that policy makers will listen to his analysis.
How are you using your degree in your field?
All of my training is required for this position; from understanding of basic economic theory (yes, Econ 1 as well as Macro and Micro actually are useful!) to trade theory and game theory. I heavily rely on my knowledge of statistics and the ability to use both STATA and Excel. These are the tools of the trade when performing policy analysis. You also have to be able to think outside the box, using the theory and tools you've mastered to invent new models and answer questions that no one else has asked or answered before.
I also rely heavily on understanding how different economic variables are related. For example, correlating changes in federal funding for R&D and total economic output are critical in my position.
What do you enjoy most about your work?
I enjoy the potential to really influence policy makers on Capitol Hill, to make a difference on a top-down basis. We don't always realize how big of an impact their decisions can have on our day-to-day lives. Within my line of work, being able to be a part of the conversation is really a awesome opportunity that I wouldn't have anywhere else.
Advice for post-graduation?
Most graduates don't understand what a job hunt really is. It is a full-time job in and of itself. 
Ideally, you'd have something lined up before you graduate, but most of us aren't that lucky. You need to be working on applications daily and be open to paths you might not have considered before.
Cater your resume and cover letters to each position and choose positions you're qualified to apply to. Don't "fluff" your resume; in the long run, it just isn't worth it.
In understanding the hunt, you will apply to multiple dozens of organizations if not significantly more than that. I sent 138 applications and out of that came a really good match, but it took a lot of effort and work. Good luck and God bless!