Alumni Highlight: Adrian Acala '12
You are here
Home
› Alumni Highlight: Adrian Acala '12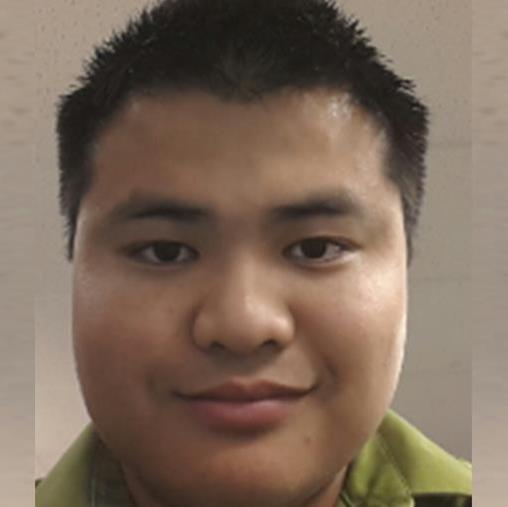 Major: Applied Mathematics with emphases in Computer Science and Engineering
Location: Merced
Occupation: Associate systems engineer at E&J Gallo Winery
When Adrian Acala (Applied Mathematics/BS/2012) received a job offer from E&J Gallo Winery before graduation, he knew he'd done something right. Granted, he'd taken a few naps during class here and there and accepted C's rather than working for A's a time or two, but in the end, he pulled it together and got the successful career start every graduating student wants.
But Acala admits he had some help along the way. He credits Nathan Inan, a very encouraging TA in Calculus I for helping him actually like math; his Calculus II professor who made the classroom fun; and of course, his parents, for their support to get to college and succeed beyond it.
Those who know Acala will also credit his outgoing and down-to-Earth personality that helped him make connections, build networks and develop relationships not only with his fellow students, but also with the faculty.
Now that Acala's working full time as an associate systems engineer, he no longer has times for regular naps throughout the day, but he does value the networks he's building at E&J Gallo Winery. He's already making plans to move up and explore the company further in the years ahead.
Adrian is not the only UC Merced alumnus working at E&J Gallo Winery. Several others including Heather Poiry (Mechanical Engineering/BS/2009), Omar Chowaiki (Management/BS/2009) and Nick Morrow (Mechanical Engineering/BS/2011) have found successful positions with the organization as well. All are further building our UC Merced professional networks!
Don't forget to let the alumni office know where you're working so we can share in your success!
Student activities: Alpha Kappa Psi; Math Society (re-founder); Toast Masters; Professional Leadership Council; Bobcat Radio; and Business Manager
Words of wisdom: "IQ is not all that. You have to have an equal amount of emotional quotient, and if you expand them out equally, it will set you apart from the rest. In other words, you need to effectively interact with others, because if someone does not want to listen to you, then how will they know how smart you are?"
Personal quote: "These years in college are your testing grounds. Get out of your comfort zone and stay out. To stand out in interviews, you need to know how to think critically when you are uncomfortable. This is how you excel in interviews. It's OK if you screw up relationships in college. You only will know them for a short period of your life, just like high school. So my advice would be to join a club, get uncomfortable, get involved and learn from your experiences."